It was my 11 year old nephew's birthday recently and as a special birthday treat he asked to spend it with us, which was such an honour, such a pleasure and such a treat for us too.
He and his little sister were duly brought over after his birthday lunch and by request his birthday present was all he needed to make circuits with motors and lights. And all the while, as he made and played with them, he chattered away, sometimes it seemed he was talking as much to himself as to me, but sounding out his thoughts, knowing I was listening.
He spoke about all the stuff that is obviously playing on his mind: inequality and poverty and how too many rich people pay their workers too little: not enough to live on, or to look after their families. I explained to him that that is what we call poverty wages. He was particularly concerned about workers exploitation in the cacao industry and about fossil fuels, solar energy, free energy, energy from nature, including lightening. He talked about electric aircraft, energy storage and batteries; about injustice, unfairness, slavery, exploitation, greed, money, poverty, and rules. He kept returning to 'rules' and the need for rules. Rules that help and guide and support us all. Rules that are just and fair. Rules* (*please see addendum below) that are not just made by a select few, for the rest of us to adhere to, but are routinely ignored or broken by they themselves. All the stuff that is obviously playing on his mind.

His little sister chipped in every so often too, especially about rules, declaring it is just not fair for some people to be the ones who make rules for others when they themselves won't do what they expect the rest of us to do.
At the end of it all, he came to the conclusion that whatever the problem, whichever way you looked at it all, it all came down to money: some never having enough, others with too much and money being used to mistreat people and destroy our planet.
He said children can see what's going on and what needs to be done, that housing, health, clothes, education, transport, utilities, etc., should be free for all: so that no one could be exploited and disadvantaged. He declared that it is children who are going to be hurt the most if the world's leaders and adults don't listen and don't act now.
At one point he stopped what he was doing. He looks at me earnestly and says to me, "You are nearly 60, I am just 11, my life hasn't even really begun. Children have to protest and they, the adults destroying our planet for money, have to hear us."
My heart broke with pain and burst with pride. I wanted to hug him so tight but due to Covid-19, I couldn't.
Ever since he was a baby he has always been really close to me and always wanted long hugs and cuddles from me. It feels so strange not to be able to hug him now, especially now, as he faces so much and carries all this weight upon his shoulders, but he understands and he says we'll just have to have the longest hug when we finally can. In the mean time we 'distance hug' and I feel his hugs all the way into my heart.
On a previous visit, he explained what it feels like to be a child in these (Covid-19) times, a child who goes to school and out into the world knowing when they return home, or visit and see their loved ones they could potentially be the ones who inadvertently end up killing their parents, grandparents, or vulnerable aunts like myself. He was questioning the wisdom, or more the unfairness and callousness which put such a burden on children like him. Then as now, I weep at his wisdom and his pain and I wish I had the power to change the world, so that he and other children could be carefree and secure and not have to worry about the present or the future.
He says he is reading up as much as he can on free energy and ways to break away from and thus break the destructive power of the fossil fuel industry. I marvel at his determination and at his matter-of-factness too, as well as at his faith in us all finding and implementing the solutions we need.
I wish there was more that I could do, other than be a keyboard activist. Wish I could join the various protests, actions and social justice and climate activism taking place, in person, on our streets, across the world, to protect our Human Rights, Disability Rights, Civil Rights, Workers Rights, Environmental Rights, etc. The demonstrations and actions taking place to Hold Power To Account; to Free The Press; to protect our Right To Protest; to Kill The Bill before they kill any more of us; to Save Our Planet; to fight the rise and deadly brutality and ideologies of Fascism, Neoliberalism and Capitalism; to End Racism and End Inequality.

But it is what it is and thus keyboard activism it has to be, together with solidarity and support for all those, young and old, who can and do get out there with Fridays For Future, Extinction Rebellion, while I stay 'shielding' due to my disabilities and vulnerabilities. 'Shielding' means I am staying home to 'stay safe' and stay alive, so I am limited, for now, to adding my support via the available social media platforms instead. All I can do for now is continue to fight the good fight in whichever way I can and to keep daring to hope, with him and for him, and with and for all the other children of the world, that somehow we will succeed in derailing this train that is threatening them and their future and hurtling us all towards extinction.
For my nephew and his little sister who tickled and giggled in the sunshine on the last day of May and the first day of June, having camped in the garden for the night, and for all the children of the world, not just human children but all of life's children and for future generations of children, all of Life as yet unborn, I have to hope and I have to pledge to keep doing everything I possibly can to be the positive change we need and to keep the twin flames of #Love and #Hope burning bright.
💖💚🌍💚💖
Let's not go back to normal and business as usual. Let's imagine and dream and co-create a new world into being, together. A world where 11 year olds like my lovely nephew can have a truly happy, carefree birthday, knowing that other children and people and all the world's animals, flora and fauna are free and happy too and can live their lives in peace, knowing they and all of life, including future generations, are safe and secure too.
💖🌍🌎🌏💖

Wishing every child and adult having a birthday this year a very happy birthday and wishing you all the peaceful, secure, equitable, sustainable, caring, inclusive world and future which my nephew and so many other children around the world are wishing for, with all their hearts and which they so fully deserve. A world and future which they are prepared to stand up for and create with their words and actions, as they inspire and challenge us all, the adults in their lives and the adults leading and in control of their world, with all the love and care we have for them, to follow their lead and to do the same, for them, for us, for future.
💖🌍🌎🌏💖

Dedicating this blog to all my nephews and nieces and to all the children and young people of the world.
💖🌍🌎🌏💖

Dedicating it too to my beloved, inspirational friend, Penny Kemp, who passed away on 12 June 2021. Penny was a committed socialist and ecologist who believed in socialism, equality, justice, inclusion, and humanity as well as our planet and was a key part of the Green Party before it was even the Green Party! She cared passionately about socialism and equality, as well as about economic, ecological and environmental justice and people and thus she dedicated her life, from the days of her youth, to being the change and to inspiring and supporting others to do the same, myself included. I probably wouldn't be writing this blog if it wasn't for Penny. It was Penny who first supported and encouraged me to use my passion and my voice in public, despite my shyness. It was she who believed in me and appreciated what I had to say: she gave me and my voice and the issues I cared for an incredible platform, by inviting me to speak, year after year, at Glastonbury Festival's Speakers Forum on the Green Futures Field, where some of the most incredibly illustrious speakers from across the political and social divide were being hosted, including such as Sir David King, Tony Benn, Mark Thomas, Polly Higgins, Caroline Lucas, John McDonald Ko Aung and Gail Bradbrook and Ruby Wax and of course Michael Eavis and Emily Eavis. We were all so blessed by her and her heart's wisdom and vision for a better more inclusive, fairer, kinder, just and equitable world.
"Justice is the driving thing and if you have a just and more equal society, you have a happier and healthier society. So social justice must remain a central part of Green Party policy. I'm not one of those who is just here to save the planet – I think the planet will save itself quite happily without us on it. I think we are here to save ourselves, really."
https://greenworld.org.uk/article/obituary-penny-kemp-1949-2021
💖💚🌍🌎🌏💚💖

It is especially dedicated too to all those, young and old, from children to pensioners, who despite being mocked, excluded and belittled, and in some cases even run the risk of being attacked, arrested, tortured, imprisoned and murdered for doing so, continue to unite and to bravely stand up and speak out, for Social Justice, Economic Justice, Ecological Justice, Environmental Justice and Climate Justice. People who use their voices and actions to address Racism, Sexism, Disablism, Division, Injustice and Inequality; to Free The Truth and Free The Press and to protect Human Rights, Indigenous Rights, Land Rights, Environmental Rights and Workers Rights as well as our Civil Rights and Liberties, including the Right To Protest for Rights for all, not just the few. The brave, ordinary people who refuse to turn a blind eye, a deaf ear, or a silent mouth to the evils of fascism, neoliberalism, capitalism, abuse of power and the insatiable greed which drives those who are driving us all to Extinction and who willingly stand up and speak out to Free Palestine and to end all the other divisions, conflicts and wars, to call for Peace, not war, for Rights Not Charity and to Demand A New Normal, where Life not money is valued above all else, and who are prepared to Rebel For Life and to Act Now themselves, as well as to call upon the world's Governments, Leaders, Politicians, Businesses and Wealthiest Few to put Life Before Profits and to ACT NOW for our People, Peace and Planet and last but not least, for Future.
💖🌍🌎🌏💖
"Our relationship with nature is broken. But relationships can change. When we protect nature – we are nature protecting itself." – Greta Thunberg
💖🌍🌎🌏💖
The COP26 Summit is going to take place in Glasgow, this November. This is our chance to unite our voices and actions with all the other climate activists from the UK and all across the world, to pressure the UK Government and the World's Leaders and to tell them The Time To Act Is Now, to Face The Climate Emergency, that we want Climate Action Now and No More Empty Promises.

Join and add your voice and solidarity to Young Ugandan Climate Activist, Vanessa Nakate, who has herself experienced incredibly distressing and totally unacceptable Racism and Exclusion and is calling for "full representation" from around the world at the COP26 and especially for "voices from the most affected communities" to be included, saying that there is "always an imbalance" between the numbers of black and white activists and an "under representation" of activists from "the Global South" and countries like hers, Uganda, and from "Africa" compared to the "Global North".

"We will not be able to have climate justice if we do not include every community."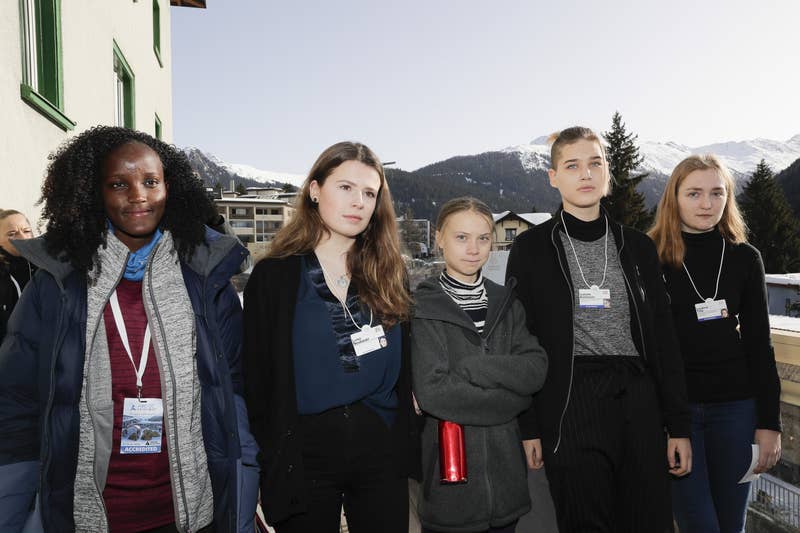 Addendum:
*Rules* The spectacular list of 'rule breaking', of clear evidence of "one rule for them and another for the rest of us", keeps growing. As I was writing up this blog, the latest in a long list of 'rule breaking' scandals was breaking. This time it was Health Secretary, Matt Hancock, being backed by the Prime Minister and then resigning as the Health Secretary, for breaking the UK's 'Covid-19 Rules'. The very rules he and this Government had made and decreed for the rest of us to follow. Rules which meant many people died alone, unable to even have their loved ones by their side.

Interestingly, Hancock's resignation conveniently came just in time to deflect attention from the fact that the Good Law Project was successful in its legal challenge and in which the High Court had just ruled that Michael Gove and the Government had acted unlawfully over the contract awarded to their associates, Public First.

This is just the latest episode in the Tories' flagrant, repeated breaking of the rules and the law breaking and corruption, which includes the case of Dominic Cummings who broke the rules by driving to Barnard Castle and to add insult to injury, the fact that the Prime Minister backed him while others were fined and even jailed for breaking the very same rules. The Prime Minister also backed his Housing Secretary, Robert Jenrick, when he unlawfully approved a billion pound property deal to a Tory donor and backed the Home Secretary, Priti Patel, when she broke the Ministerial Code.

Yet the Home Secretary, Priti Patel, has brought in the Covert Human Intelligence Sources (Criminal Conduct) Act 2021, (The CHIS Bill or 'License To Kill Bill') to allow the Government and its agents to authorise and take part in criminal conduct and commit criminal offences against the rest of us, with impunity, including State Sanctioned imprisonment, torture, rape and even murder. And, as if that wasn't bad enough, she is now planning on bringing in the Police, Crime, Sentencing and Courts Bill, (the PCSC Bill or Police Bill), which, while ostensibly just attacking the Gypsy, Romany and Traveller way of life, will remove all of our Right To Roam and the right to be safe from attack, intrusion and interference in our own homes.

The Police Bill is the biggest threat to democracy. It will remove and deny us the Right To Protest against the corruption and lawlessness of this Human Rights Violating Government. This is why activists and campaigners from across the board in civil society and within the civil rights, disability rights, equality, anti-racism, socialism and environmentalist movements, etc., are all uniting and standing in solidarity to defend the right to protest and to demand that we Kill The Bill.